At Davis Equine we are a veterinary team who work collaboratively to ensure optimal success for your equine athlete. Our practice has access to multiple services and modalities to ensure maximal results regardless of medical condition.
SPORTS MEDICINE
Our service offers support to the equine athletes and owners with the latest therapeutic, diagnostic, and rehabilitation techniques from birth through adolescence, competition, injury, rehabilitation, and retirement.  Services offered include state-of-the-art diagnostics and treatment for musculoskeletal, respiratory, cardiovascular, and medical issues for the equine athlete.​
Lameness and follow-up examinations including Lameness Locator

Digital radiography

Digital ultrasound

Endoscopy

Extracorporeal shockwave therapy

Laser therapy (RLT and Super Pulsed Laser)

Joint injections

Therapeutic management of back and sacroiliac pain

Regenerative therapies (Prostride, IRAP, PRP, Stem Cell Therapy and Anicell)

Rehabilitation consultations

Pre-purchase examinations

Assistance with physical or behavior issues that limit your equine athlete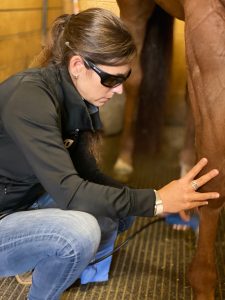 DIAGNOSTIC IMAGING
At Davis Equine we use and have access to the latest in hardware and software technologies to aid in diagnostic evaluations of the equine athlete.  The practice utilizes NEXT Digital Radiography, GE Logic E Digital Ultrasounds, Digital Endoscopy, and MWI Digital Gastroscopy for field diagnostics.  We routinely refer cases requiring advanced imaging to Nuclear Scintigraphy, Low and High Field standing and general anesthesia MRI, Robotic and standard Digital Computed Tomography.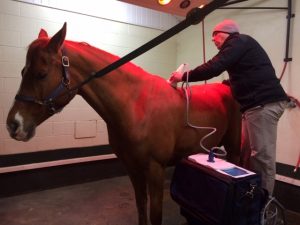 REHABILITATION MEDICINE
At Davis Equine, our goal is to prevent injury. However, when an injury does occur, the patient is carefully followed and monitored from injury, through rehabilitation, and then return to competition. Rehabilitation medicine is the essential part of achieving this goal. Dr. Stephanie, along with our Virginia Equine Rehabilitation and Performance Center, design rehabilitation protocols on an individual basis.  The therapies we utilize can include but not limited to FES (functional Electro Stimulation), Acupuncture, Horsepower Technologies Fastrack Braces, TENS, E-Stim, Kinesiology Taping, massage therapy, Lameness Locator follow-ups and much more.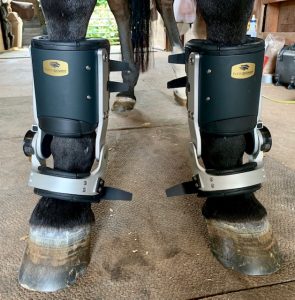 REGENERATIVE MEDICINE
The Alpha2EQ orthobiologic therapy is an extraordinary advancement in equine lameness and osteoarthritis science, resulting from years of research to unlock the healing powers of Alpha-2 Macroglobulin (α2M), a naturally occurring molecule in the horse's bloodstream.
This incredible molecule is the body's natural defense against cartilage breakdown, joint pain and inflammation.
Unfortunately, this α2M molecule is too large to enter the joint or disc space in large enough quantities to be effective. It's there, but it can't get to the site that needs relief. The solution? Astaria Global has patented the first and only AlphaActive™ Concentration Process that isolates and concentrates the Alpha-2 Macroglobulin molecule for use in joint therapy. This process is specifically designed for inflammation and degeneration of joints in horses by concentrating the healing power of α2M in the highest level available on the market today.
INTERNAL MEDICINE
Our Internal Medicine service specializes in the diagnosis and treatment of horses with a variety of clinical conditions. Our primary mission is to provide the horses with outstanding care and to provide their owners with compassionate, exceptional service. Our internal medicine service evaluates horses with a variety of clinical conditions. These include, but are not limited to, diseases of the respiratory tract such as pneumonia, recurrent airway obstruction (RAO or heaves), and exercise induced pulmonary hemorrhage (EIPH); neurological abnormalities such as wobbler's syndrome and equine protozoal myeloencephalitis (EPM); gastrointestinal diseases such as colic, diarrhea, equine gastric ulcer syndrome (EGUS), and weight loss; endocrine conditions such as equine metabolic syndrome (EMS) and Pituitary Pars Intermedia Dysfunction (PPID, or Equine Cushing's syndrome); neonatal foal care; and many more. Additionally, Davis Equine works closely with board-certified specialists in internal medicine, ophthalmology and cardiology. We also provide routine preventative health care including vaccination, health certificates, Coggins testing, deworming, and dental care.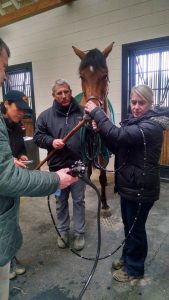 FIELD SURGERY & EMERGENCY CARE
We provide on-the-farm routine healthcare as well as evaluation and treatment of lame or sick horses. Routine healthcare services that are provided include: Coggins testing, travel papers (health certificate or passport), annual examination, vaccination, parasite control, nutritional consultation, and dentistry. In addition to routine healthcare, the ambulatory service provides lameness and performance evaluation, podiatry, evaluation of medical conditions (respiratory, skin, neurologic, gastrointestinal, and ophthalmic), and field surgery services (castration, laceration repair, mass removals, etc.). The service is equipped with a digital radiography system, ultrasound, endoscopy, and motorized dental equipment. We also have access to additional in-house and on the truck laboratory equipment.
We are available 24/7 for your horse's emergency and urgent health care needs. We specialize in the treatment of colic (medical), lacerations, and joint infections. Our emergency and critical care service offers 24-hour a day, year-round directed and continuous care for critically ill or injured, emergency, and urgent care (same-day, no appointment) equine patients, with a special emphasis on the colic patient. Although we offer no hospitalization, we are fortunate to have many referral centers nearby that Davis Equine has forged strong relationships with to help manage the critical equine patient.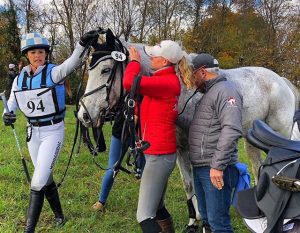 ALTERNATIVE, FUNCTIONAL & INTEGRATIVE MEDICINE
Over the past 30 years, and even more so over the past 10-15 years, there has been an increased interest in complementary and alternative therapies both by the veterinary community as well as the clients we serve. These modalities are known as complementary because in most cases they are not and should not be used as primary  therapies. Instead, when employed, they are usually used either in conjunction with traditional western medicine or they are used in conjunction with each other. These therapies include acupuncture, chiropractic, massage therapy, herbal treatments, magnetic field therapy, nutritional therapy, homeopathy and others. We at Davis Equine include many of the non-traditional therapies along traditional therapies.  Some of the applications we use in our functional/integrative medicine are Electrostim, Acupuncture, Mesotherapy, Electroacupuncture, Aquapuncture, FES (Functional Electro Stimulation, Elastic Kinesiology Taping, PEMF(pulsed Electro Magnetic Field) Therapy and vibration therapy (e.g. Theraplate).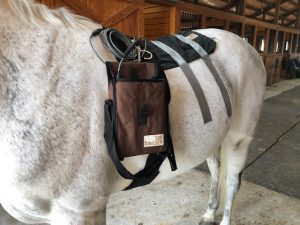 NUTRITION
Dietary evaluations and nutrition counseling take a thorough examination of your current equine athlete's diet. Evaluations will be based on current and expected "workloads" to ensure maximal results and address any nutrient imbalance to ensure optimal health and peak performance. From the simplest of questions to "what does my horse weigh and how much should I feed it?" to answering the difficult questions of whether to supplement the diet and and with which product. Targeted and strategic nutrition doesn't happen overnight but with hay analysis, diet manipulation and a thorough examination of the equine athlete, strides in maximized health can be made. We are proud to work with a local equine nutritionist from Cargill (Doug Leavit) and proudly recommend and supply the Platinum Performance line of equine performance supplements.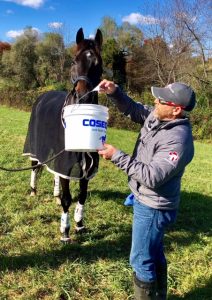 PHARMACY
In order to provide convenient access to veterinary  pharmaceuticals, Davis Equine has an online pharmacy that can ship medication directly to the farm. Our goal is to allow our clients access to their needed pharmaceutical prescription and non-prescription items 24/7 with the convenience of a home/farm delivery option.
Our quality service starts with our pharmacy.  Licensed in 50 states, our pharmacy is the most highly accredited partner-pharmacy in the nation.  That means we meet the strictest standards for privacy, authentication, and security of prescription orders, as well as follow an established quality assurance program.